<!-ShowPage(index.html)->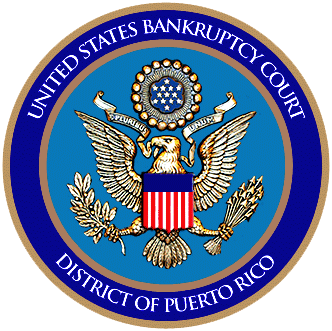 Welcome to the U.S. Bankruptcy Court for the District of Puerto Rico
<!-ShowPage(OperationNotice.htm)->
---
*** IMPORTANT INFORMATION ***
(last update: 02/02/2018)


CANCELLED - CM/ECF System Shutdown
Please be advised that the CM/ECF system shutdown scheduled to start today Friday February 2, 2018 at 5:30pm was CANCELLED until further notice. The system is functioning under normal operating conditions.

Please be informed that to file documents related to any of the Tittle III Puerto Rico Bankruptcy Cases (PROMESA).

You must go to the Bankruptcy Events Menu and search for the PROMESA link menu.

If you need help filing a document under this menu or cannot find the appropriate event to file the document,
please contact the Puerto Rico US Bankruptcy Court at (787) 977-6014.


---
27August2015
Court Information